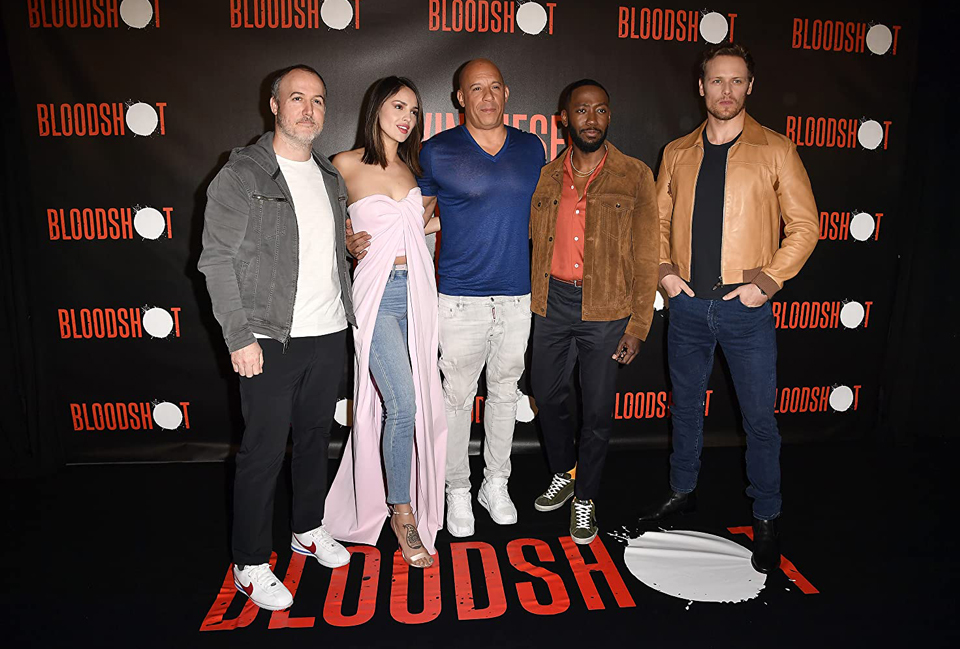 Bloodshot is a 2020 American superhero film based on the Valiant Comics character of the same name. It is intended to be the first installment in a series of films set within a Valiant Comics shared cinematic universe. Directed by David S. F. Wilson (in his feature directorial debut) from a screenplay by Jeff Wadlow and Eric Heisserer and a story by Wadlow, the film stars Vin Diesel, Eiza González, Sam Heughan, Toby Kebbell, and Guy Pearce. It follows a marine who was killed-in-action, only to be brought back to life with superpowers by an organization that wants to use him as a weapon.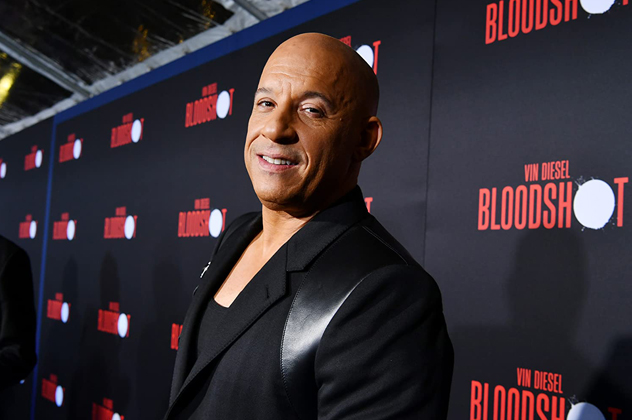 After leading a successful rescue operation in Mombasa, U.S. soldier Ray Garrison and his wife Gina travel for a holiday at an Italian beachside town. However, they are kidnapped by a group of mercenaries led by Martin Axe, who demands to know the source of the Mombasa hostage operation. Since Ray is not privy to this information, Axe kills him and Gina.
Ray is later resurrected by Rising Spirit Tech, a company that specializes in developing cybernetic enhancements for disabled US military personnel. The company's CEO, Dr. Emil Harting, tells Ray that he is the first successful candidate that they have resurrected using a special nanite technology. Ray is also introduced to Dr Harting's other patients including former US Navy diver Katie ("KT"), whom he strikes a romantic friendship with, and former soldiers Jimmy Dalton and Marcus Tibbs, whom he gets on poorly with.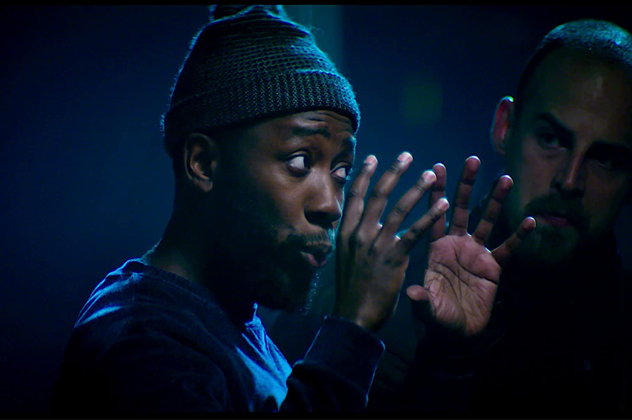 Bloodshot was theatrically released in the United States on March 13, 2020, by Sony Pictures Releasing. The film received mostly mixed reviews from critics and has grossed $23.7 million worldwide. Development of a Bloodshot film began in 2012, with Jared Leto originally in talks to star in July 2017. In March 2018, Diesel was hired to portray the title role, and the rest of the cast joined over the following months. Filming commenced in South Africa in August 2018, lasting through October.