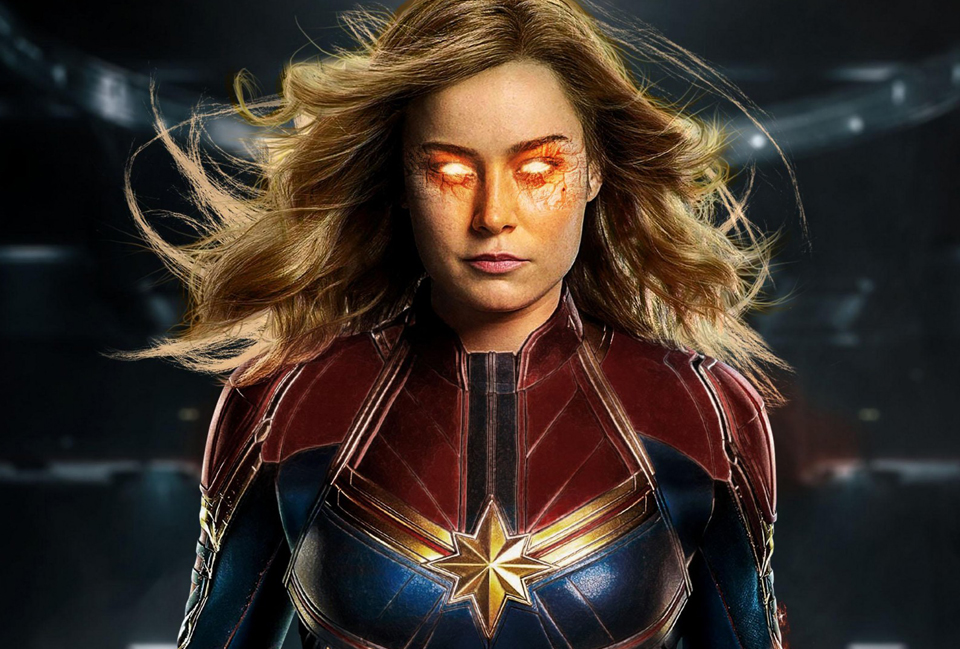 Captain Marvel is a 2019 American superhero film based on the Marvel Comics character Carol Danvers. Produced by Marvel Studios and distributed by Walt Disney Studios Motion Pictures, it is the twenty-first film in the Marvel Cinematic Universe (MCU).
The film is written and directed by Anna Boden and Ryan Fleck, with Geneva Robertson-Dworet also contributing to the screenplay. Brie Larson stars as Danvers, alongside Samuel L. Jackson, Ben Mendelsohn, Djimon Hounsou, Lee Pace, Lashana Lynch, Gemma Chan, Annette Bening, Clark Gregg, and Jude Law. Set in 1995, the story follows Danvers as she becomes Captain Marvel after Earth is caught in the center of a galactic conflict between two alien worlds.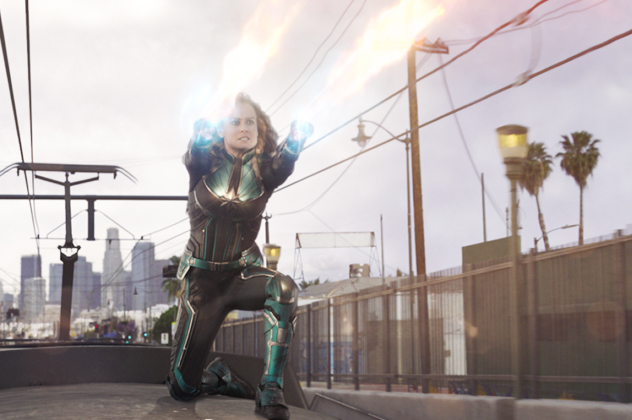 The story follows Carol Danvers as she becomes one of the universe's most powerful heroes when Earth is caught in the middle of a galactic war between two alien races. Set in the 1990s, Captain Marvel is an all-new adventure from a previously unseen period in the history of the Marvel Cinematic Universe.
During a mission to rescue an undercover operative infiltrating a group of Skrulls, alien shapeshifters with whom the Kree are at war, Vers is captured by Skrull commander Talos, taken aboard their Earth-bound vessel, and subjected to a memory probe. Vers manages to escape, crashlanding in Los Angeles. Her presence attracts S.H.I.E.L.D. agents Nick Fury and Phil Coulson, whose investigation is interrupted by a Skrull attack. In the ensuing chase, Vers recovers a crystal containing her extracted memories while Fury kills a Skrull impersonating Coulson. Talos, disguised as S.H.I.E.L.D. Director Keller, orders Fury to work with Vers on the condition he does it alone in the event of other Skrull imposters.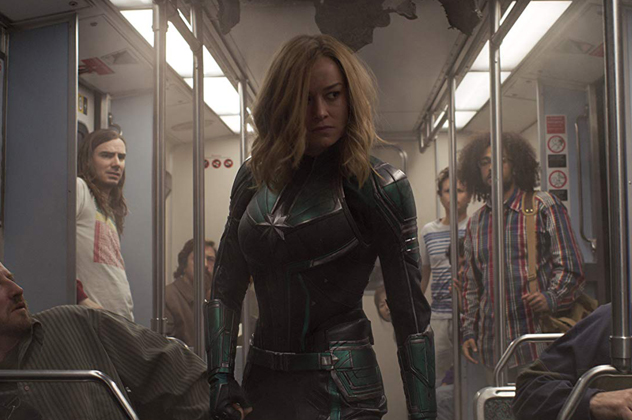 Captain Marvel had its world premiere in London on February 27, 2019, and was theatrically released in the United States on March 8, 2019, in IMAX and 3D. The film has grossed over $550 million worldwide, making it the second highest-grossing film of 2019. Critics described it as "entertaining, enjoyable and savvy" and praised the performances of Larson, Jackson and Mendelsohn.