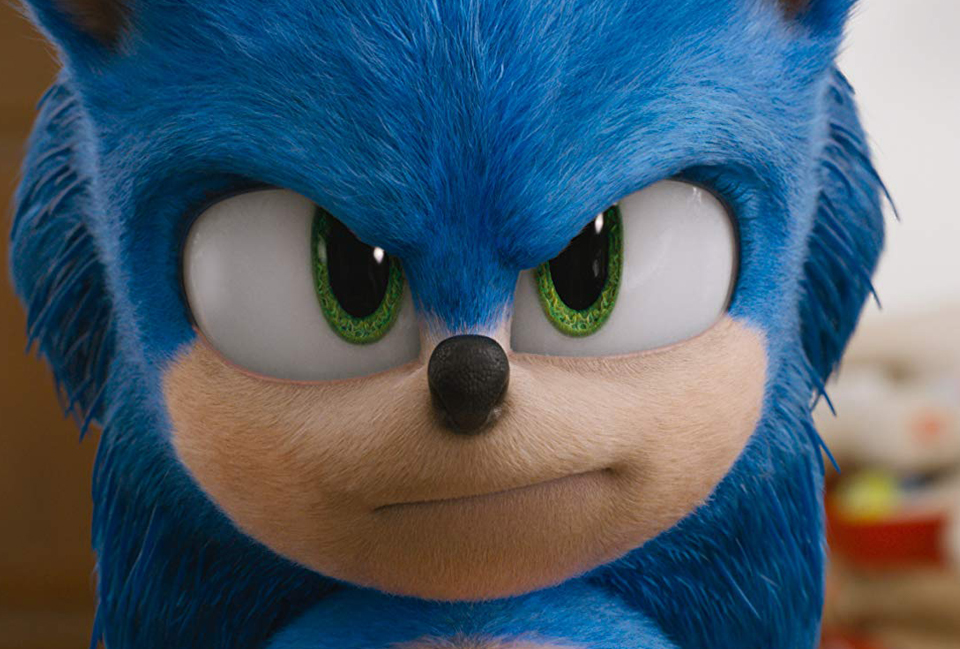 Sonic the Hedgehog is a 2020 action-adventure film based on the video game franchise published by Sega. The film is directed by Jeff Fowler from a screenplay by Pat Casey and Josh Miller. It stars Ben Schwartz as the voice of Sonic the Hedgehog and Jim Carrey as Doctor Robotnik, as well as James Marsden, Tika Sumpter, Natasha Rothwell, Adam Pally, and Neal McDonough. In the film, Sonic teams up with local town sheriff Tom Wachowski to find and reclaim his lost rings and escape Dr. Robotnik.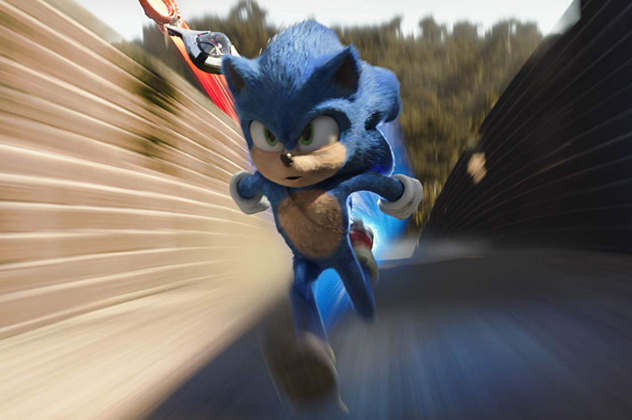 Sonic the Hedgehog premiered at the Paramount Theater on January 25, 2020, and was theatrically released in the United States on February 14, 2020. The film received praise for the cast performances (particularly Carrey's), Sonic's design, and faithfulness to the source material, but criticism for its plot and perceived lack of originality. The film set the record for the biggest opening weekend by a video game-based film in the United States and Canada.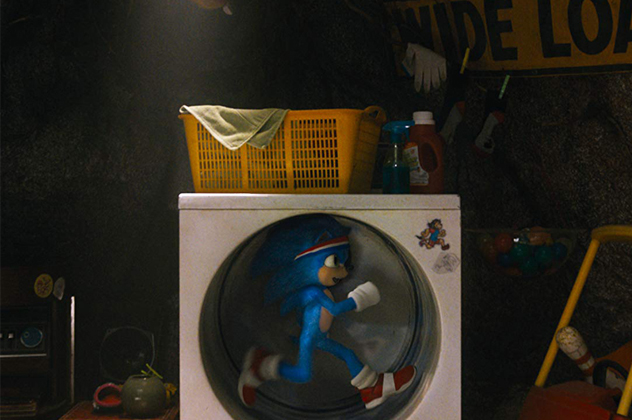 Sonic is an extraterrestrial blue hedgehog who can run at supersonic speeds. His guardian, Longclaw the Owl, encourages him to hide his powers, but Sonic does not listen, resulting in a tribe of echidnas attempting to abduct him. Longclaw gives Sonic a bag of rings which open portals to other planets, using one to send him to Earth while she fights off the echidnas. Sonic spends the next ten years living as a recluse in the town of Green Hills, Montana. He idolizes the local sheriff, Tom Wachowski, and his veterinarian wife, Maddie. Tom has recently been hired by the San Francisco Police Department and is preparing to relocate.
Although he likes his life, Sonic longs for real friends. One night, he plays baseball by himself and, after realizing his loneliness, becomes angry and starts running around the field. The energy Sonic emits creates an electromagnetic pulse that knocks out power across the Pacific Northwest. The United States Department of Defense enlists roboticist and scientific genius Dr. Robotnik to help discover the cause of the outage. Robotnik discovers and tracks Sonic, who hides in the Wachowskis' shed. Just as he is opening a portal to escape through, Sonic is discovered and shot with a tranquilizer by Tom, causing him to drop his bag of rings through the portal, which leads to San Francisco. After Sonic awakens, Tom reluctantly agrees to help Sonic recover the rings. Robotnik invades the house, but Sonic and Tom escape. Robotnik comes across one of Sonic's quills and has Tom declared a domestic terrorist.