Terminator: Dark Fate is a 2019 American science fiction action film directed by Tim Miller, with a screenplay by David Goyer, Justin Rhodes, and Billy Ray, from a story by James Cameron, Charles H. Eglee, Josh Friedman, Goyer and Rhodes. Cameron and David Ellison are the film's producers. It is the sixth installment in the Terminator franchise and a direct sequel to The Terminator (1984) and Terminator 2: Judgment Day (1991), while Cameron described Terminator 3: Rise of the Machines (2003), Terminator Salvation (2009), Terminator Genesis (2015) and the television series Terminator: The Sarah Connor Chronicles (2008–2009) as occurring in alternate timelines.
Terminator: Dark Fate stars Linda Hamilton and Arnold Schwarzenegger returning in their roles of Sarah Connor and the T-800 "Terminator", respectively, reuniting after 28 years. The film also stars Mackenzie Davis, Natalia Reyes, Gabriel Luna, and Diego Boneta as new characters. In the film, the machines send a Terminator, the Rev-9 (Luna), back in time to kill a young woman, Dani Ramos (Reyes), whose fate is connected to Sarah Connor and her son John's legacies; thus making her a target. The Human Resistance sends an enhanced soldier, Grace (Davis), whose existence also depends on Dani's survival, back to protect her. Grace and Dani's only hope for survival against the Rev-9 depends on them joining forces with Sarah and an aging T-800 Terminator.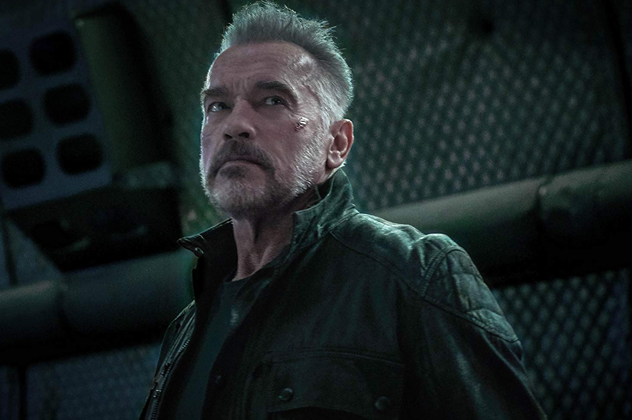 In 1998, three years after defeating the T-1000 and averting the rise of the malevolent artificial intelligence Skynet, Sarah Connor and her son John are relaxing by a beach in Livingston, Guatemala believing that the future has been saved, unaware that Skynet sent multiple Terminators through time simultaneously. A T-800 Terminator arrives and despite Sarah's best effort, are caught by surprise and murders John before disappearing.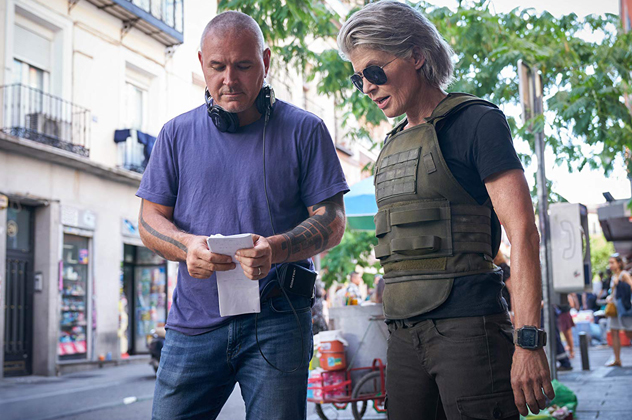 JTwenty-two years later an advanced Terminator, the Rev-9, is sent back in time to Mexico City, to murder Daniella "Dani" Ramos, while a cybernetically-enhanced soldier, Grace, is sent to protect her. The Rev-9 disguised as their father, infiltrates the assembly plant where Dani and her brother Diego work, but it is thwarted by Grace, who escapes with the siblings. The Rev-9 pursues them, utilizing its ability to split itself into its cybernetic endoskeleton and shapeshifting liquid metal exterior killing Diego and corner Grace and Dani. However, Sarah arrives and temporarily disables the Terminator with explosives.